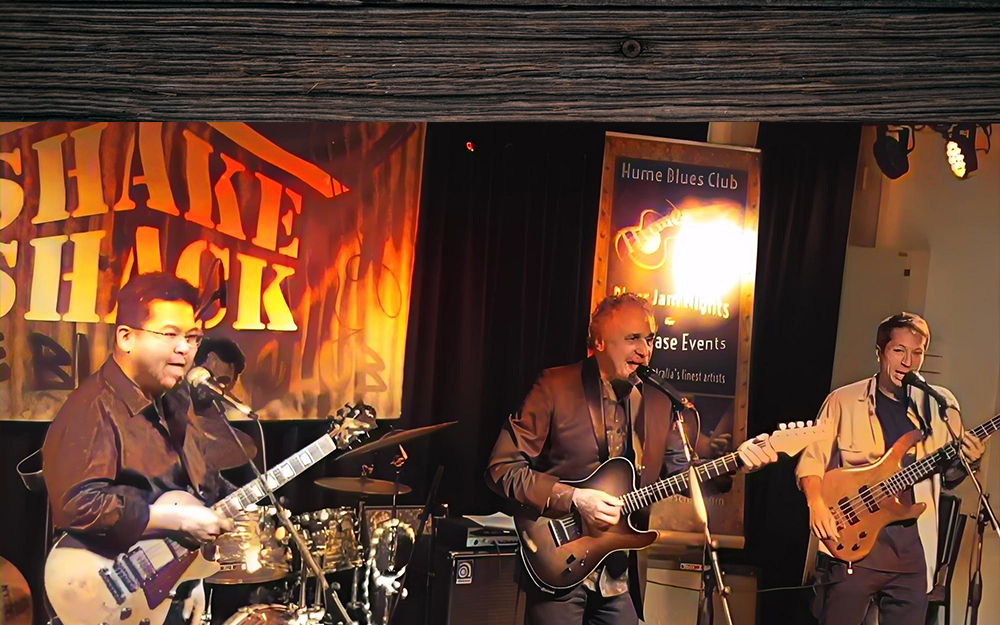 Welcome to Hume Blues Club
Hume Blues Club is Melbourne based live blues music venue in Thornbury, supporting and promoting local Australian blues musicians in the Northern Suburbs of Victoria, the central blues gigs hangout for blues musicians and blues lovers.
Each Thursday we host Blues Jams at The Shake Shack with budding blues musicians and a different Feature blues artist each week. Enjoy authentic live blues music such as Blues Roots, Chigago Blues and Texas Blues, all in the company of like-minded blues music enthusiasts.
Meals and drinks available.
Miss Lizzy Duo
Thursday 1st December 2022
More Info...
Blues Jams Calendar -Kitchen Open
Reserve Your Seats...
Get Tickets
Get Acquainted with Hume Blues Club
"This be an empty world
without the blues."
~ Ma Rainey (1882-1939)