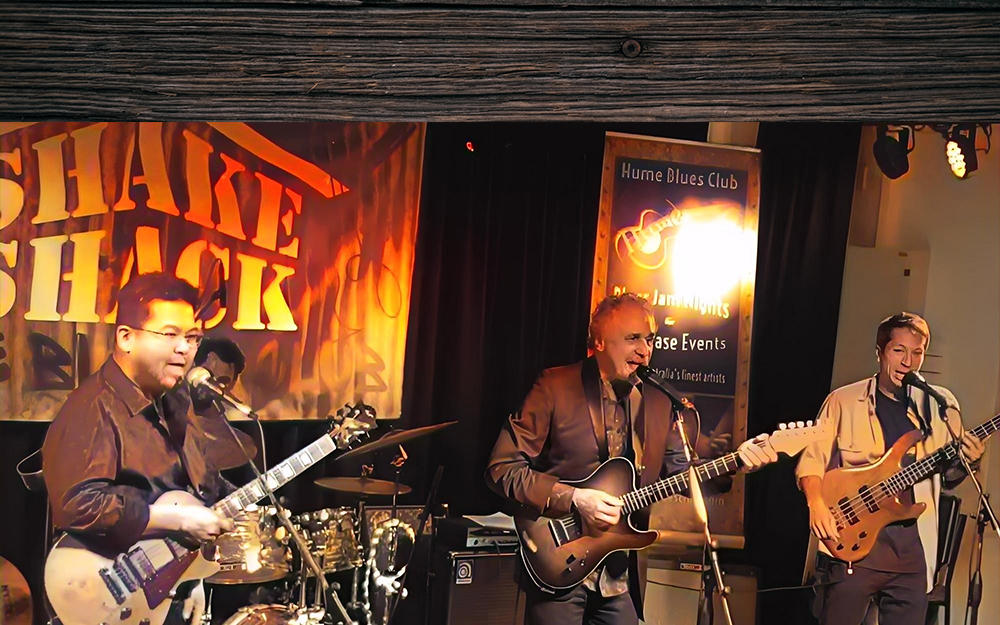 Welcome to Hume Blues Club
That's right! The Hume Blues Club is a live music venue located in Thornbury, Melbourne, and it has a focus on supporting and promoting local Australian blues musicians in the Northern Suburbs of Victoria. It's a great place for blues enthusiasts to come together and enjoy live performances,
and the Thursday Blues Jams at The Shake Shack are a fantastic opportunity for budding blues musicians to play and learn from more experienced artists.
The Hume Blues Club offers a range of authentic live blues music, including Blues Roots, Chicago Blues, and Texas Blues, providing a diverse range of sounds for fans of the genre.
Whether you're a musician looking to showcase your skills or a music lover looking for a night out, the Hume Blues Club is a must-visit destination for anyone interested in the blues music scene in Melbourne.
Our club is located at 27 Ballantyne St, Thornbury, which is also the home of the Thornbury Bowls Club.
Jarrod Shaw
Thursday 14th December
More Info...
Blues Jams Calendar
Reserve Your Seats...
Get Tickets
Christmas Raffle
Get Acquainted with Hume Blues Club
"This be an empty world
without the blues."
~ Ma Rainey (1882-1939)