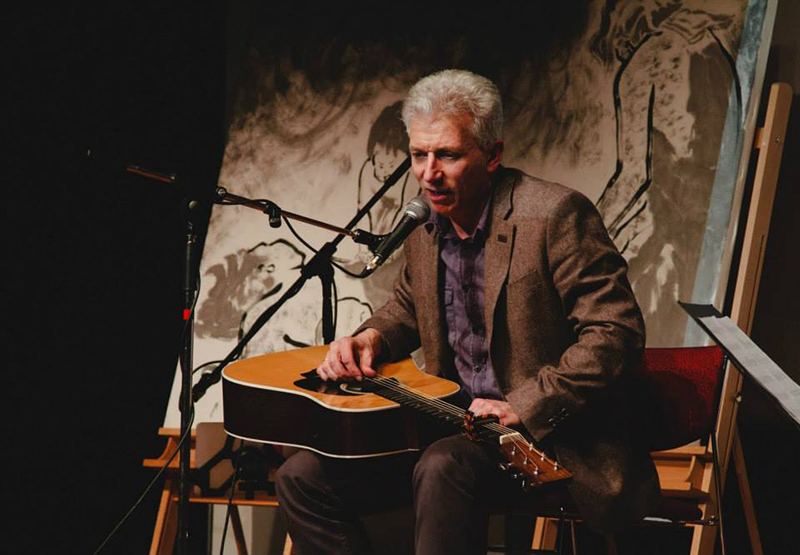 Tanya Catelli caught up with Leigh Sloggett.
The Interview...
Q. You started playing guitar at 12. What made you pick up the guitar and who inspired you musically?
Leigh: There was a classical guitar in the house that belonged to my sister, so although I don't remember clearly, I think that was the initial trigger for my interest in guitar. I started having lessons in a music shop in Box Hill when I was twelve. My first teacher was a Dutch Tilders fan so I was introduced to blues through him. The music that inspired me when I was young was mainly influenced by the records my brother and sister were bringing home of artists like - the Allman Brothers, Led Zeppelin and Ten Years After. All a great inspiration for a boy learning guitar. I remember my sister also gave me a double album titled 'The Great Blues Men' released on the Vanguard label. That had a big influence on me. Then I started discovering people like David Bromberg, Ry Cooder, Sonny Terry and Brownie McGhee and Leo Kottke..
Q. You have an interest in art as well as music. Do you combine your interest in art with music and how?
Leigh: My art and music are two very different forms of self-expression. They have always been part of my life but don't really crossover. Possibly they hinder each other as I really need a lifetime for each one.
Q. What have been some of your musical career highlights?
Leigh: Sometimes a highlight for me is nothing more than a particular gig where everything just feels right, the audience is there for the music, the room is full, the band is playing well and the people running the show are great to work with. Occasions when all that comes together are pretty rare but we had one of them recently at St Kilda Blues Festival. A few specific highlights would be ones like at the launch of my third album when my backing band was made up of Nick Charles, Alex Burns, Andrew O'Grady, Matthew Arnold, and Les Oldman or opening the wrap party at Echuca Moama Winter Blues Festival. One time I did the support for Chris Wilson, that was pretty special.
Thank you for your time, Leigh. We look forward to seeing you back n the Shake Shack
---
Published: Jun 2020, 2019 |