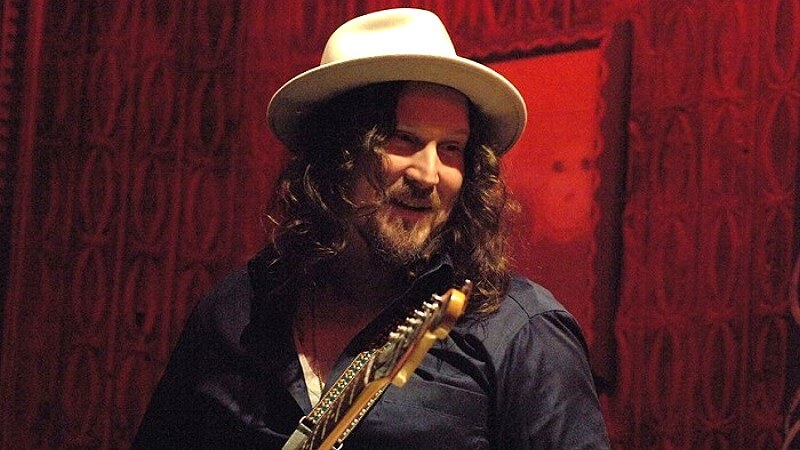 Tanya Catelli asked Sean Riley, New Orleans blues musician, some questions before his 2019 Aussie Blues tour about his music inspirations, influences and blues music recordings.
Sean Riley is a blues singer, songwriter and guitarist living in New Orleans, referencing roots Americana music as well as the Delta Blues. Riley's music explores the history of Southern Blues with contemporary themes throughout.
The Interview...
Q. Who is Sean Riley and where are you from?
Sean: Sean Riley is a New Orleans-based singer/songwriter and guitarist who performs as Old Riley & The Water.
Q. What inspired you to create music?
Sean: I was inspired to create music by listening to classic blues, country, and soul/RnB records as a child. My family owned an antique store and I was handed down all sorts of old LPs, a lot of stuff from the 40s, 50s, and 60s that I still own and play today. But basically, I've been in love with the guitar since I was 6 years old and I'm still trying to figure out its magic.
Q. Who are your influences?
Sean: I am definitely influenced mostly by the music of New Orleans and the South. It's where the blues, jazz and a lot of early rhythm and blues began.
Q. How many recordings do you have and what equipment do you use to record with?
Sean: I have a debut EP – "Biting Through" which was released late 2018. I play a lot of vintage equipment. I recorded the latest record using a 1959 Kay Sizzler; 70s Gibson ES 335; 1960 Supro Thunderstick; 50s Supro Lapsteel. Guitars were played through an early 70s Music Man 210 and an early model Fender Blues Junior. We recorded the band live and added vocals. All songs were one or two takes. I've recently picked up a 1933 National style O resonator which I'm excited to debut in Australia and at the Hume Blues Club.
Q. Is there anything else you'd like to tell me?
Sean: I am very excited to be playing my first gigs in Melbourne. I've heard nothing but amazing things about the city and its diverse music scene. I love Australia and its people. I feel honoured to be here!
Thank you for your time Sean. We look forward to seeing you in the Shake Shack on 12th September.
---
Published: Aug 2, 2019 | Updated: Sep 25, 2019