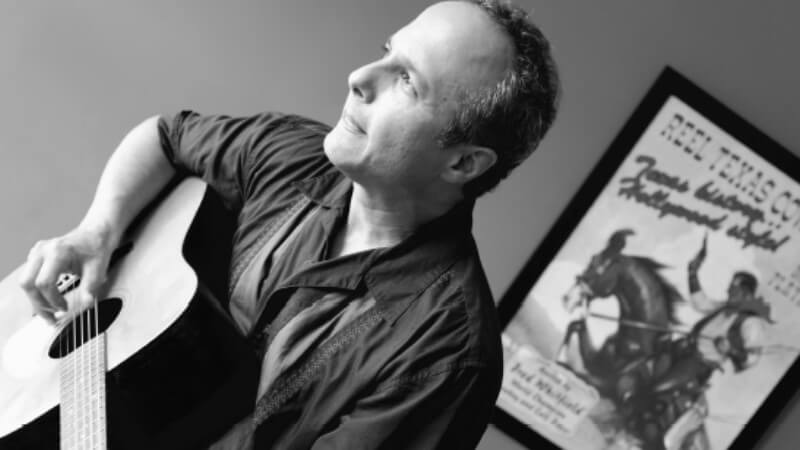 Tanya Catelli had a chat with Ivan Applerouth, USA blues musician, before his 2019 Australian Blues tour to ask him some questions about his passion for music and his music career.
Ivan plays acoustic finger-style blues and ragtime guitar, giving a taste of the early blues traditions of the Eastern Piedmont, the Mississippi Delta, and the cotton fields of the Deep South.
The Interview...
Q. Who is Ivan Applerouth and where are you from?
Ivan: Ivan Appelrouth (pronounced "Apple-ruth") grew up in Richmond, VA (USA) listening to AM radio and absorbing all the musical influences of his southern roots, then throughout his teens and into high school immersing and dedicating himself more and deeper to his first real love, the blues, discovering BB King, T-Bone Walker, Freddie King, Charlie Christian, Robert Johnson, and players and influences far too numerous to mention. He is currently an Ellersoul Recording Artist.
Ivan Applerouth talks music...
Q. You've been into music from an early age. Why did you choose guitar as your instrument and what are your favourite guitars to play and why?
Ivan: The guitar is a very accessible instrument and there's always someone around to strum one and make some racket bordering on music -- how can you not be impressed and swayed? As a kid I was totally intrigued. I really dug music and was under its spell. I wanted some of that for myself.

As far as what's my favourite guitar to play, that's an impossible question to answer. It's impossible, at least for me. How about Gibsons, Fenders, and Martins!
Q. You've worked with many renowned blues artists. Do you have any interesting stories that you'd like to share?
Ivan: Most are - you just had to be there, moments of simply being enamoured and in awe of your heroes - like backing up James Thunderbird Davis... Pinch me!!!!!

When we asked Mick Fleetwood what he wanted to play for an encore, he got all excited and said "Wipe Out". Spoken like a true drummer!
Q. What process do you use for your songwriting?
Ivan: I use absolutely anything goes, though I don't have interest in playing original material as part of my solo performances. Big Joe used to say - the greatest song he ever sang was one that came to him in a dream on an airplane down to Nashville.

To do some co-writing - the collaboration is something I've found I enjoy.

The main thing is to save all your scraps of paper - you never know what idea will rear its head and bear fruit.
Q. What are some of the venues you've played and what do you like about them?
Ivan: Doesn't it go without saying... the continent of Australia, because that's where you'll find Australians. I can tell you that I have never enjoyed the acoustics of playing open outdoor venues.
Q. What advice would you give to budding blues artists?
Ivan: Go back to ground zero, dig deep and listen and soak up all you can, hour by hour, day by day, year by year. You don't get paid by the note, so ditch the pedal board. There's such a thing as taste. Don't quit your day job.
Thank you for your time, Ivan. We look forward to seeing you in the Shake Shack on Thursday 3 October.
---
Published: Aug 10, 2019 | Updated: Sep 25, 2019